ARCHITECTURAL ALUMINUM SYSTEMS
FOR COMMERCIAL APPLICATIONS
SUNSHADES | AWNINGS | TRELLIS | CANOPIES | SUNSCREENS | PATIO COVERS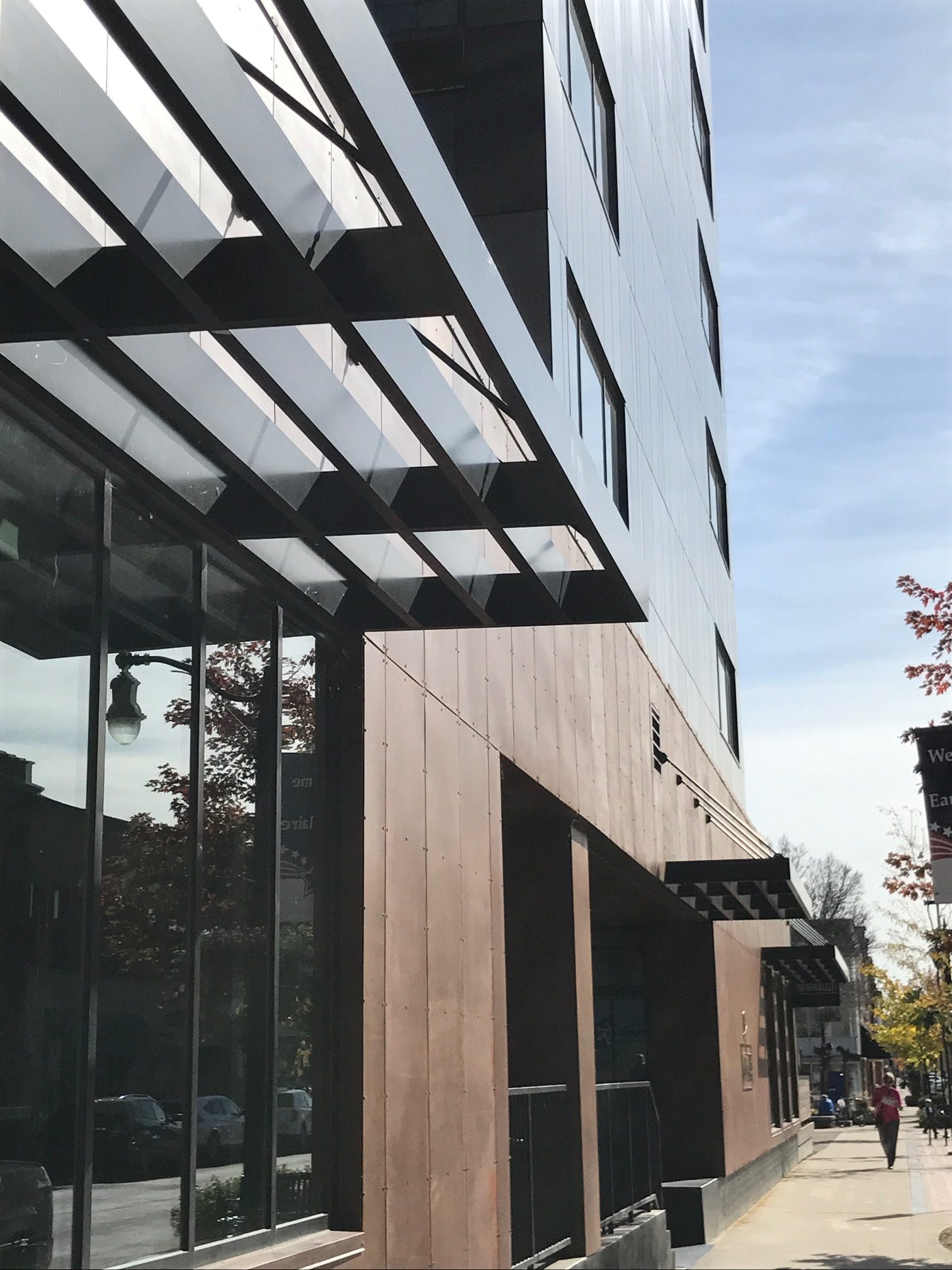 MADE TO ORDER
OUR PRODUCTS + YOUR PROJECTS = CUSTOM BUILD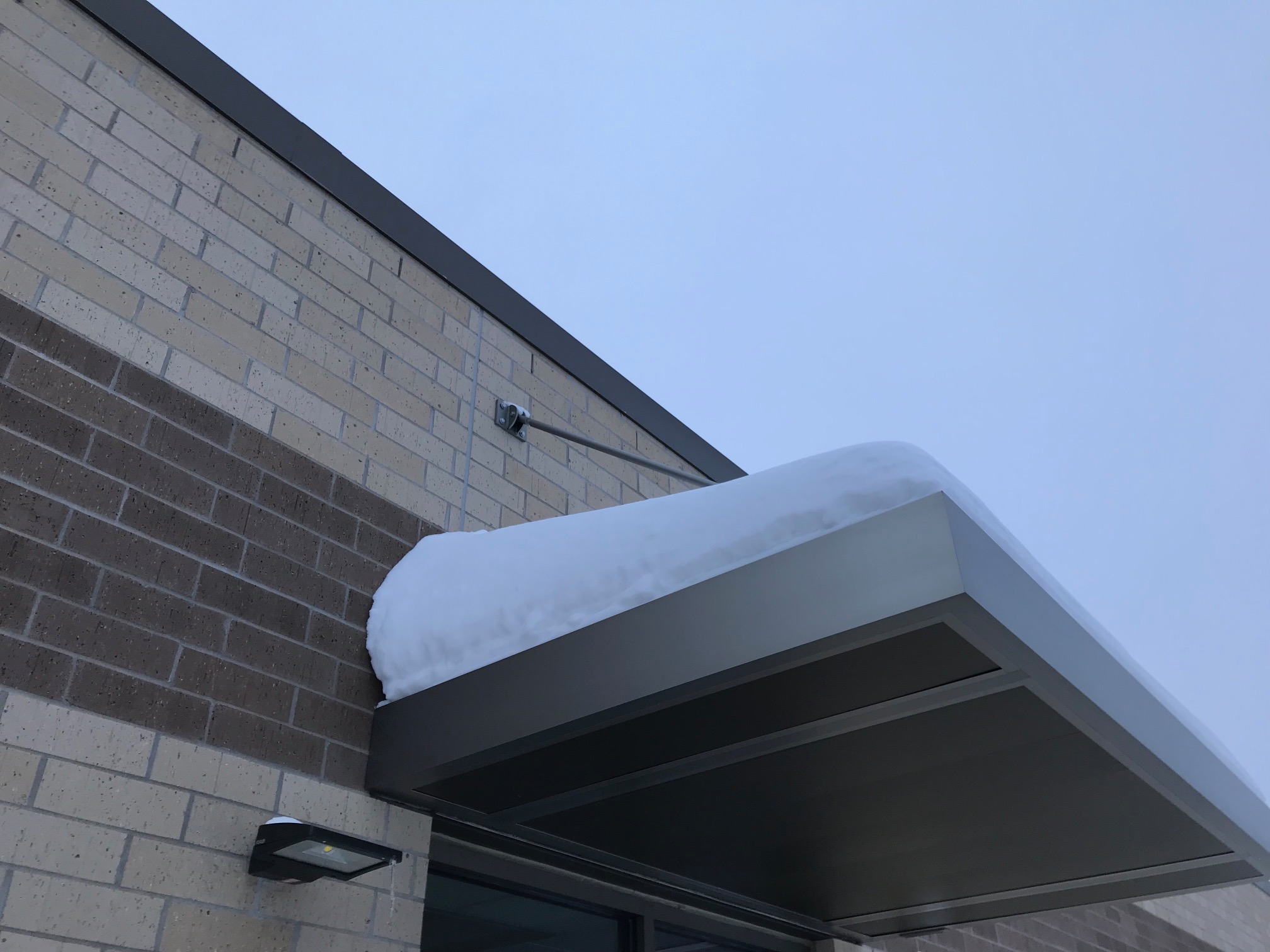 SNOW LOAD? NO PROBLEM.
OUR MIDWEST ROOTS MAKE US EXPERTS.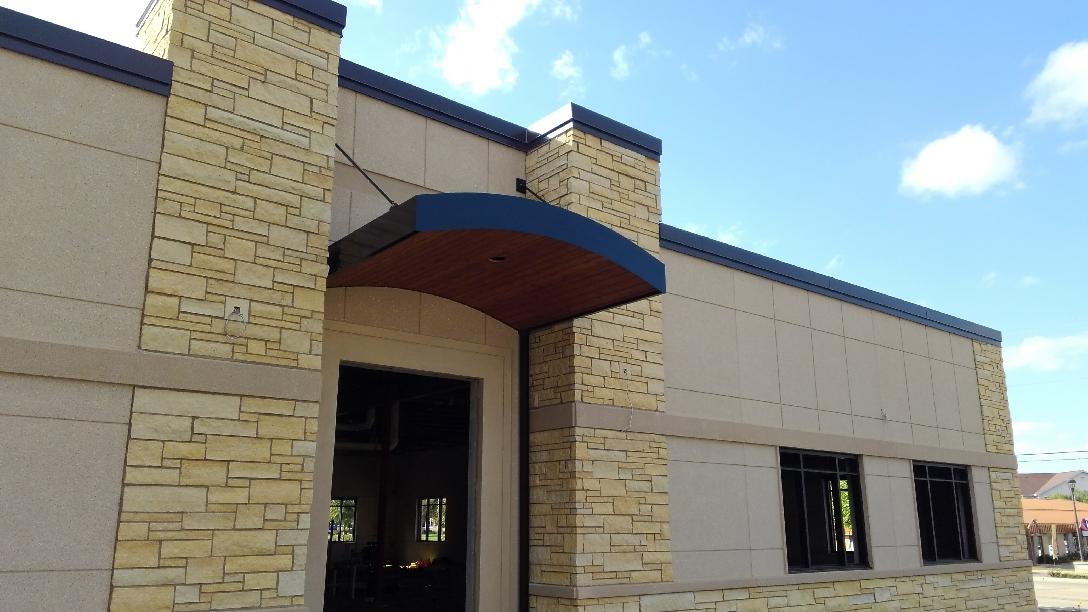 WE CAN HANDLE THE CURVES
AND ALL YOUR CUSTOM PROJECT REQUIREMENTS!
QUICK LINKS FOR ARCHITECTS
ARCHITECTURAL ALUMINUM CANOPIES
SUN CONTROL. WATER GUARD. ARCHITECTURAL ENHANCEMENT.
We produce a wide range of customized aluminum canopies, awnings, sunscreens, outdoor patio covers, fencing and other architectural aluminum systems for our customers. We take you through the initial design, the manufacturing phase, and full installation process to produce the highest quality architectural aluminum systems for your building exterior projects.  We've built up our reputation to become one of the best-known names in the architectural aluminum industry.
WE DESIGN. WE MANUFACTURE. WE FULLY INSTALL.
Stand alone design – no interior cantilevered structure or exterior tiebacks needed. Can even be installed in the middle of a window wall.
Increase usable outdoor square footage. Designed for covered patio seating, covered outdoor storage, and walkways. Scale to
virtually any size!
Classic styling for exterior architecture. Flexible and economical tie-back design. Can be scaled up to meet the need of large sized projects.
PATENTED DESIGN. LIKE NO OTHER.
ARCHITECTS | GENERAL CONTRACTORS | BUILDING OWNERS | PROPERTY DEVELOPERS | CORPORATE CONSTRUCTION
Premium aviation grade aluminum.
Superior strength & lightweight material.
High load capacity.
Engineered for extreme weather.
Maintenance free: no rust.
Fully fabricated in-house & ready to install.
No on-site fabrication.
Minimizes job site labor.
Custom work with short lead times.
Plug & Play: less business disruption.
We install or help coordinate an install.
PROFESSIONAL CAPABILITIES
In-house product design & development.
In-house product design & development.
Built to fit: your design or ours.
Custom, state-of-the-art end products.
COMPLETES THE BRAND EXPERIENCE
Custom colors & profiles
Clean look to complement any brand.
Extruded aluminum design, any length.
No exposed brackets or fasteners.
100% concealed drainage tubes.
Controlled water flow prevents erosion.
Internal gutters = no sheet drain.
Manages solar exposure.
Entrance water control = customer friendly.
Seven standard colors available.
Anodized & powder coated finishes
Custom colors to match any brand.
OUR STANDARD PRODUCTS ARE NOT STANDARD
WHAT MAKES OUR PRODUCTS DIFFERENT?
Our standard products are not standard. Each project we take on ends up producing a unique outcome because we take your ideas and design our products to make them come to life. Take a look at the work we've done so far. Let's start a springboard conversation to see what we can dream up together!
As a leading manufacturer of quality aluminum canopy products, D8 Products, Inc. is a major player in the industry. We've been supplying our goods to well-known local and global companies for years, and have developed an excellent reputation within the community. Our designers are closely supported by a team of highly trained professionals and ensure all of our products embody the latest design, technological and usability breakthroughs. Our aluminum canopies have been used by the biggest brands for years – now you can follow their lead.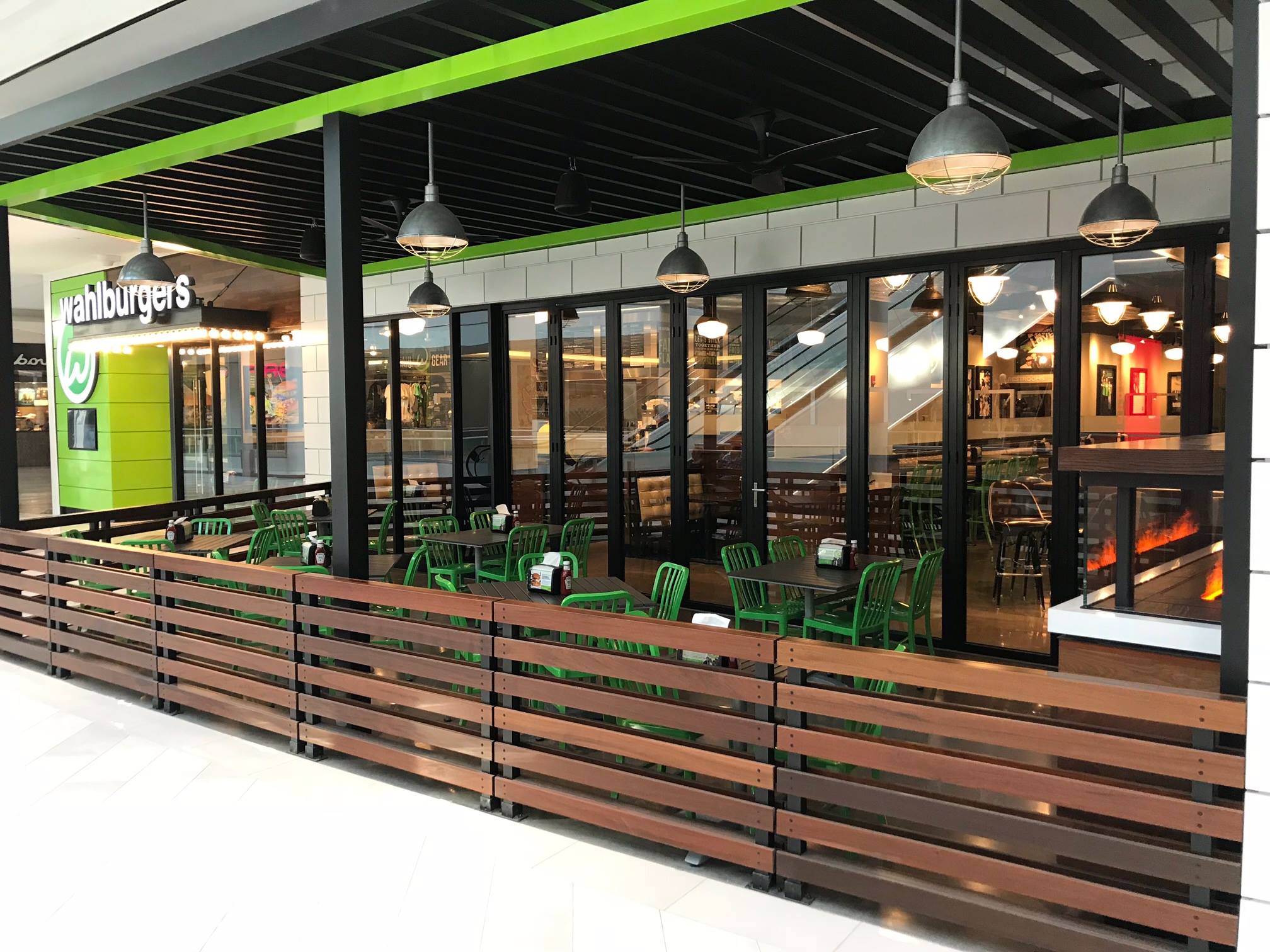 FEATURED CASE STUDY:
WAHLBURGERS @ THE MALL OF AMERICA
Tight space. No on-site fabrication. No visible fasteners. Find out how we did it.
We can't wait to hear about your project.
Our aluminum canopies have been used by the BIGGEST BRANDS for years.
Now you can follow in their lead.